@jascha, and anyone else who would like to refine the info of this topic. As the last piece of the puzzle for a training series I am releasing before christmas, I am trying to dial in a clear way to explain the F-Curve editor. My understanding and usage of it is in this animated gif. I've always treated it along these lines for years.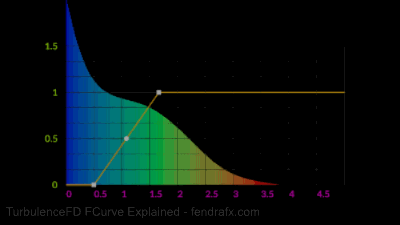 My goal is to make it as easily understandable for a non technical artist, so I'd like to make sure I am not misleading or informing some aspect too wildly astray from the technical truth. I get that the transfer function is the core tech underneath, it's that explaining some of that simply can be tricky. It drives Shader looks (color AND opacity), then there is parameter data based (vorticity, turbulence), masking data (fuel), as well as particle data. They all involve remapping input to output, but in different contexts so therefor different thinking is needed by the user.
Looking for opinions, as I need to complete this within the week pretty much to get edits exported, and marketing materials together.