Hey guys I'm working on a gun simulation. The bullet will travel down the barrel of a gun. There's a small hole in the barrel where the gases will escape and move along a tube, and eventually back into the guns "receiver". Here's are a couple cutaways showing where the gas travels: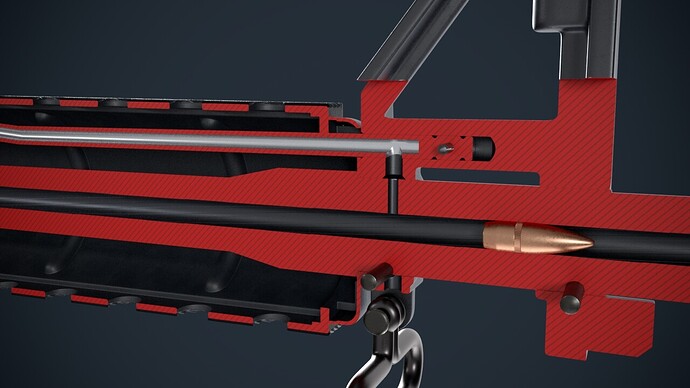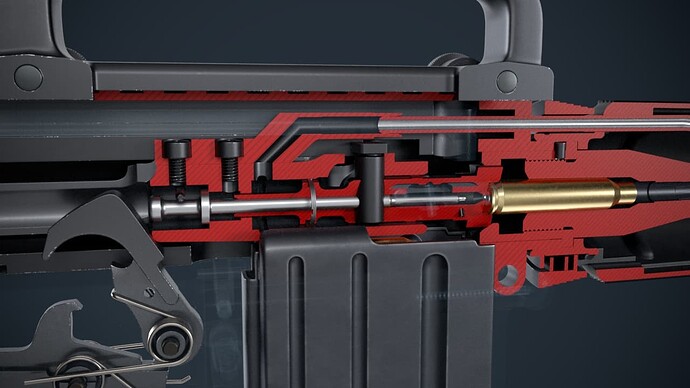 Here's a sample image I found online that uses xparticles and particles moving along a deformer: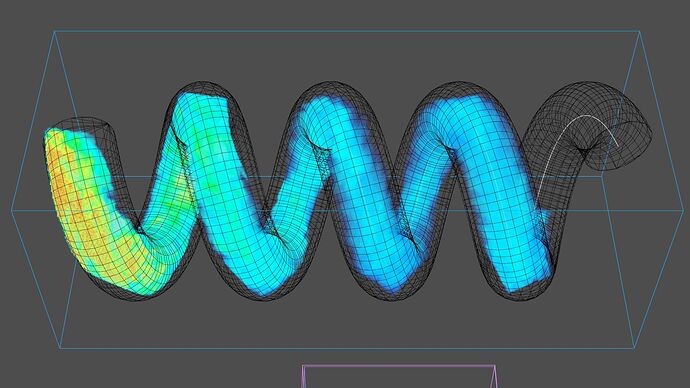 Unfortunately I don't have xparticles, and was hoping to do this in vanilla C4D/TFD. Anyone have any ideas how this might be achieved?