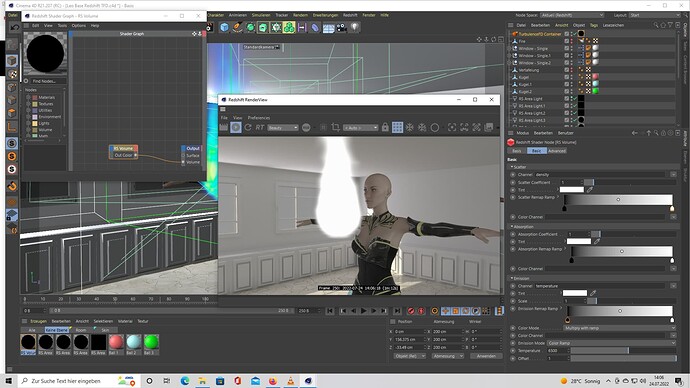 I got a Problem with the rendersettings of a Volume Shader with TFD Settings.
I dont understand how the Gradients work. I have to use Blackbody, and then i can render a Reallistic Fire.
If i need to modify the Color of a Volume how do i have to do it ? Color ramp does only use the first Colors on the Left Side. Only a little Area isd used in the flame. I dont undestand the Gradientcolor and the Setting Multiply with Ramp, Multiply with Temperature and Replace. onlyx Blackbody works well. But i can only set the Brightness of the Flame. Emmision Radient works bad.